Georgia
Exploring Georgia's Winter Sports: Guided Backcountry Skiing, Off-Piste & More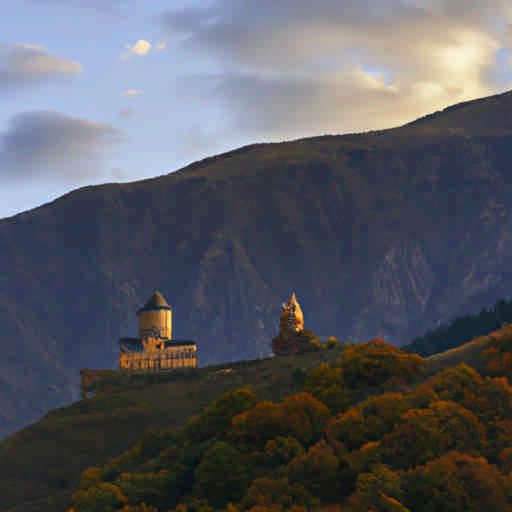 Introduction: Georgia's Winter Allure
Georgia, a hidden gem for winter sports, offers a unique blend of adventure and culture. This article explores the winter sports scene in Georgia, focusing on backcountry skiing and more.
Georgia: A Winter Paradise
Winter transforms Georgia's landscapes into a snow-dusted paradise. The country's mountain villages glow with charm, while snow-covered forests and stunning mountain vistas offer a picturesque backdrop for winter sports.
Experience Georgia's rich culture during your winter getaway. Enjoy local cuisines, traditional music, and warm hospitality that adds to the allure of the winter sports scene.
How to Get There
International travelers can reach Georgia via major airports like Tbilisi International Airport and Kutaisi International Airport. Ground transportation options like trains and buses are available to reach popular ski regions.
It's crucial to check travel restrictions, visa requirements, and COVID-19 guidelines before departure. Georgia uses the Georgian Lari (GEL) as its currency. Cards are widely accepted, but it's handy to have some cash. English is not widespread, so learning a few Georgian phrases can be helpful. Georgia uses type C and F sockets, so travelers may need adapters.
Must-have Requirements
Planning a winter sports trip to Georgia requires careful preparation. This includes hiring backcountry guides or off-piste guides for a safe and enjoyable experience. These guides are well-versed in the local terrain and can ensure your safety while you enjoy the thrill of winter sports.
For those interested in guided backcountry tours or guided off-piste tours, there are several options available. These tours offer an immersive experience of Georgia's winter landscapes, combining the thrill of winter sports with the beauty of Georgia's winter landscapes.
Winter in Georgia: A Seasonal Overview
Georgia's winter is a mix of cold and snow. The season starts in late November and lasts until early March. The average temperature in winter is 2-6 degrees Celsius. Snowfall varies across regions. The mountainous regions see heavy snowfall, ideal for winter sports.
The holiday season in Georgia is festive. Towns are lit up. People celebrate with food, wine, and music. It's a great time to visit.
Backcountry and Cross-Country Skiing in Georgia
Backcountry and cross-country skiing are popular in Georgia. These sports take you off the beaten path. They offer adventure and stunning views.
Popular regions for these sports include Svaneti and Gudauri. These areas have deep snow and challenging terrain. They are a hit with backcountry guides and cross-country guides.
Safety is key in skiing. Be aware of avalanches. Use the right gear. Stay safe and enjoy the ride.
Planning Your Skiing Adventure
Georgia offers a range of accommodations. You can find cozy lodges and luxury hotels. Choose one that suits your budget and needs.
Check the weather before you go. Use resources for ski trail maps and avalanche forecasts. Plan well for a safe and fun adventure.
Consider guided backcountry tours or guided off-piste tours. They offer a safe and enjoyable experience. You can also learn from the experts.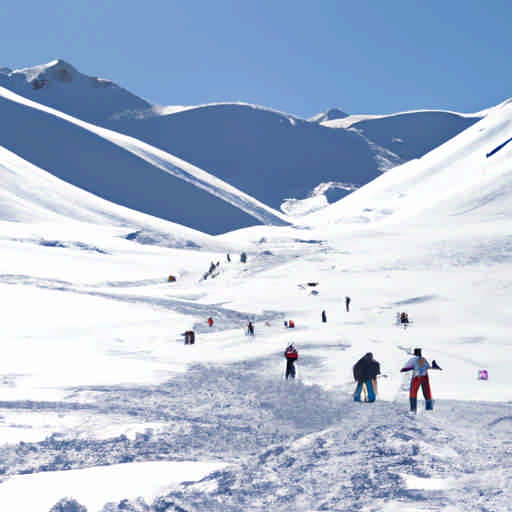 Embracing Georgia's Après-Ski Culture
Georgia's après-ski scene is a delight. It's vibrant and rich. It boasts traditional cuisine and local wines. After a day of skiing, it's the perfect place to unwind.
Feasting on Georgia's Traditional Cuisine
Food in Georgia is a celebration. It's a mix of hearty stews, warm bread, and fresh salads. The star of the show is the local wine. Georgia is one of the oldest wine regions in the world. It's a must-try for any visitor.
Top Après-Ski Bars and Restaurants
Georgia has many après-ski bars and restaurants. Here are a few to check out:
Vino Underground: This wine bar offers a wide selection of local wines.
Shavi Lomi: A restaurant known for its modern take on traditional Georgian cuisine.
Hangar Bar: A popular spot for beer lovers, with a wide range of craft beers on tap.
Conclusion: Georgia, a Winter Sports Haven
Georgia is a unique winter sports destination. It offers a mix of skiing, snowboarding, and cross-country skiing. The backcountry guides and off-piste guides are experts. They can help you explore the mountains safely.
But Georgia's appeal goes beyond winter sports. It's also about the culture, the food, and the wine. It's about the warm hospitality of the Georgian people.
So why wait? Embark on your own skiing adventure in Georgia. Create lasting memories in this winter wonderland.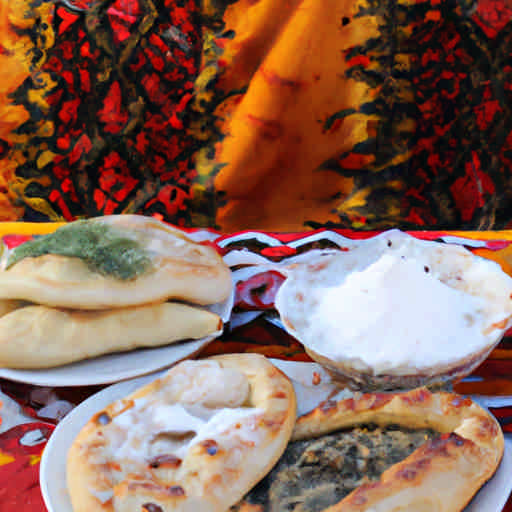 ---
Refine Search