Davos
Davos Ski Tours: Backcountry, Off-Piste, Freeride & More
Switzerland: A Winter Wonderland
Switzerland is a paradise for winter sports enthusiasts. It's home to world-class ski resorts, breathtaking mountain views, and pristine snow conditions. Whether you're a seasoned skier or a beginner, Switzerland has something for everyone.
Getting to Switzerland
Reaching Switzerland is easy. Major airlines fly into Zurich, Geneva, and Basel. From there, trains connect to ski resorts across the country. For a scenic journey, consider the Swiss Travel Pass. It offers unlimited travel on trains, buses, and boats.
Staying in Switzerland
Before you travel, check visa requirements. Most visitors can stay for up to 90 days without a visa. The currency is the Swiss Franc (CHF). ATMs are widely available. Switzerland uses type J sockets. You'll need a plug adapter if your devices use different plugs.
The official languages are German, French, Italian, and Romansh. However, English is widely spoken, especially in tourist areas and ski resorts.
Arriving in Davos
Getting to Davos is part of the adventure. Trains from Zurich take about two hours. The journey offers stunning views of the Swiss Alps. Once in Davos, a network of buses and cable cars will get you around.
Experience Davos with Backcountry Guides
Experience the thrill of skiing in untouched snow with backcountry guides. They'll lead you to hidden gems away from crowded slopes. Whether you're into off-piste or freeride, Davos has it all.
Guided Ski Tours in Davos
For a unique experience, consider guided ski tours. These tours cater to all skill levels. They offer a chance to explore the stunning terrain under the guidance of experienced guides. Whether you're into cross-country, off-piste, or freeride, there's a tour for you.
Skiing In Davos, Switzerland
Renowned for its spectacular Alpine scenery, Davos is a haven for winter sports enthusiasts. With its vast terrain and diverse ski slopes, it offers an unparalleled skiing experience.
Davos Ski Lifts
Davos boasts an impressive array of ski lifts, including 27 chair lifts, 9 surface lifts, and 6 gondolas, facilitating easy access to its various ski slopes.
Davos Ski Pass
Compared to other European and US resorts, Davos offers competitive ski pass prices. For instance, a 6-day ski pass in Davos costs around $400, which is considerably cheaper than the $600 charged at Aspen, USA.
Davos Opening Times
During the winter season, Davos operates from 8:30 am to 4:30 pm, coinciding with the sunrise at around 8 am and sunset at approximately 5 pm.
Ski Lessons and Rental Options
Whether you're a beginner or an experienced skier, Davos offers a range of ski lessons and rental options. The prices are comparable to other ski resorts, with a private lesson costing around $70 per hour and ski rental starting from $30 per day.
Groomed Runs/Pistes
Davos offers a variety of groomed runs or pistes, including the challenging Black runs, intermediate Red runs, and beginner-friendly Green and Blue runs. In total, there are over 300 kilometers (186 miles) of runs to explore.
Off Piste, Back Country and Ski Touring
For those seeking adventure, Davos offers off-piste guides, backcountry guides, and freeride guides to help you navigate the unmarked and unpatrolled areas.
Davos Guided Tours
For a more structured experience, consider the guided backcountry tours or guided off-piste tours offered in Davos. These tours provide an opportunity to explore the mountain with the safety and knowledge of a professional guide.
Davos Ski Tours
Davos ski tours are a popular choice for those looking to explore the mountain at their own pace. With a variety of routes to choose from, you can enjoy the breathtaking Alpine scenery while skiing.
The Weather and Snow in Davos
During the winter season, the average temperature in Davos ranges from -6°C (21°F) to 3°C (37°F). The best months for winter sports are typically from December to March, when the resort receives the most snowfall.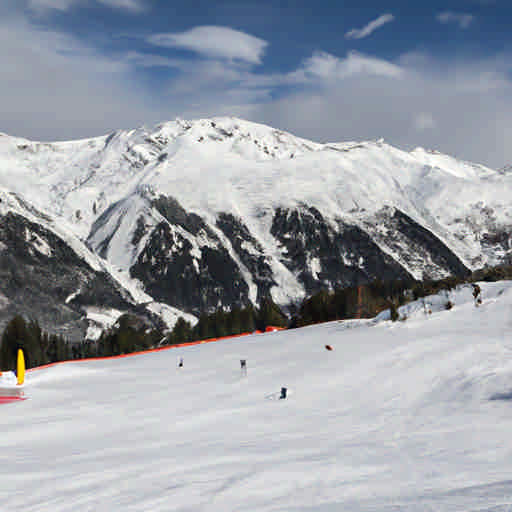 Apres Ski: Unwind After a Day on the Slopes
After a thrilling day with backcountry guides or off-piste guides, relax at Davos' vibrant Apres Ski bars and restaurants. They offer a warm, inviting atmosphere, perfect for sharing stories of the day's adventures.
Swiss Cuisine: A Taste of Davos
Experience the local culture through its food. Here are some popular Swiss dishes you should try:
Raclette: A melted cheese dish served with potatoes and pickles.
Fondue: A communal pot of melted cheese for dipping bread.
Rösti: A crispy potato pancake.
Zürcher Geschnetzeltes: Creamy sliced veal dish.
Swiss Drinks: Quench Your Thirst
Pair your meal with these popular Swiss drinks:
Schweizer Bier: Swiss beer, a perfect post-ski refreshment.
Fendant: A white wine from the Valais region.
Rivella: A soft drink made from milk whey.
Swiss Hot Chocolate: A winter classic.
The Pros and Cons of Ski Resort Davos
Davos offers a unique ski experience. However, like any destination, it has its pros and cons.
Pros
Wide range of slopes for all skill levels.
Excellent freeride guides and cross-country guides.
High-quality facilities and services.
Cons
Can be crowded during peak season.
Higher cost compared to other ski resorts.
Skiing in Davos: A Summary
Davos offers a rich ski experience, from guided backcountry tours to guided off-piste tours. Despite some drawbacks, its high-quality services, diverse slopes, and vibrant Apres Ski scene make it a top choice for winter sports enthusiasts.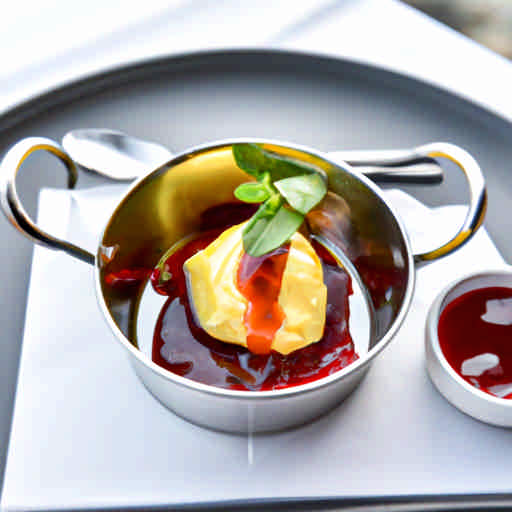 ---
There are no products to list in this category.