Dolomiti Superski
Exploring Dolomiti Superski: Guided Tours for Backcountry, Off-Piste & Freeride Skiing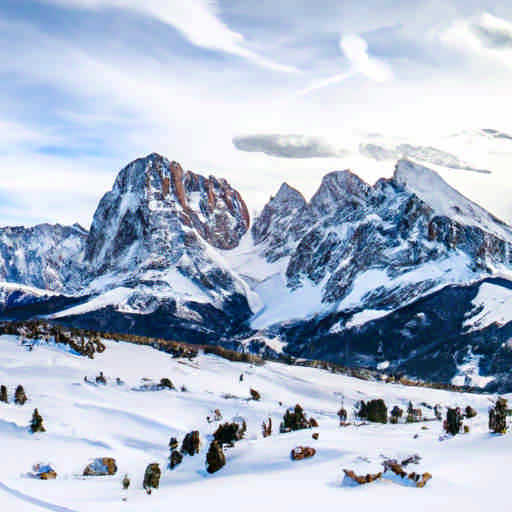 Italy: A Brief Introduction
Italy is a beautiful country in Europe. It's known for its rich history, culture, and sports. Winter sports are popular in Italy, especially in the Dolomiti Superski area.
Getting to Italy
Travel to Italy is easy. Major airlines fly to its main cities. Check for flights to Rome, Milan, or Venice.
Staying in Italy
Visitors from many countries can stay in Italy for up to 90 days without a visa. The currency is the Euro. Italy uses type F and L electricity sockets. The local language is Italian. English is common in tourist areas.
Getting To Dolomiti Superski
Dolomiti Superski is in the northern part of Italy. It's easy to reach by car, bus, or train. The closest airports are Venice and Innsbruck.
Must-Have Requirements
Before you go, make sure you have the right gear. This includes skis, boots, and safety equipment. Also, consider hiring backcountry guides or off-piste guides. They can help you find the best spots and stay safe.
Guided Tours
There are many guided backcountry tours and guided off-piste tours in Dolomiti Superski. These tours can help you explore the area and improve your skills. You can also try freeride guides or cross-country guides.
Ski Tours
Ski tours are a great way to see Dolomiti Superski. You can explore the slopes, enjoy the scenery, and get some exercise. Make sure to book your tour in advance.
Skiing In Dolomiti Superski, Italy
Italy's Dolomiti Superski is a winter paradise. With a wide range of winter sports activities, it's a top pick for ski enthusiasts.
Dolomiti Superski Ski Lifts
The resort boasts over 450 lifts, including gondolas, chairlifts, and surface lifts. This makes it one of the most well-equipped ski resorts in Europe.
Dolomiti Superski Ski Pass
A ski pass at Dolomiti Superski is competitively priced compared to other European and US resorts. It offers access to all lifts and slopes in the region.
Dolomiti Superski Opening Times
The resort opens at 8:30 am and closes at 4:30 pm, coinciding with the winter sunrise and sunset times. This ensures maximum daylight for skiing.
Ski Lessons and Rental Options
Dolomiti Superski offers a range of ski lessons and rental options. Prices are comparable to other major ski resorts.
Groomed Runs/Pistes
The resort offers over 1,200 km of groomed runs. These include green, blue, red, and black runs, catering to all skill levels.
Off Piste, Back Country and Ski Touring
For the more adventurous, Dolomiti Superski offers off-piste guides and backcountry guides. These services allow skiers to explore the mountain's untouched terrain.
Dolomiti Superski Guided Tours
Guided tours are available for those who want to explore the mountain with an expert guide. These tours include guided backcountry tours and guided off-piste tours.
Dolomiti Superski Ski Tours
The resort also offers ski tours. These tours allow skiers to explore the mountain at their own pace.
The Weather and Snow in Dolomiti Superski
The average winter temperature at Dolomiti Superski is around -5°C (23°F). The best months for winter sports are January and February, when the snow conditions are optimal.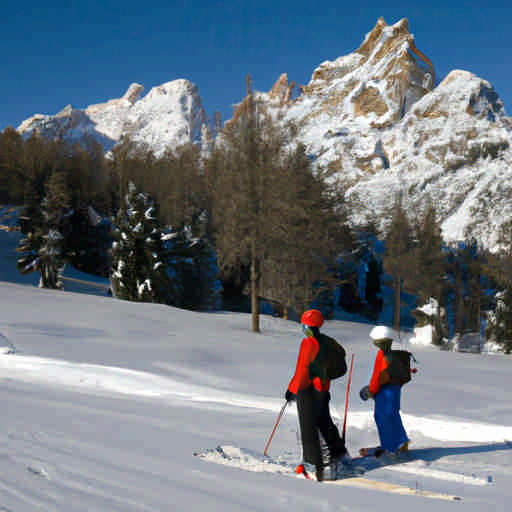 Apres Ski: Bars and Restaurants
After a day of skiing, unwind at the local bars and restaurants. Enjoy live music, dance, and socialize with fellow skiers.
Popular Local Foods in Italy
Pizza
Pasta
Lasagna
Risotto
Gelato
Popular Local Drinks in Italy
Espresso
Prosecco
Chianti
Aperol Spritz
Limoncello
The Pros and Cons of Ski Resort Dolomiti Superski
Pros
With 12 ski areas and 1,200 km of slopes, Dolomiti Superski is a paradise for skiers. It offers a variety of runs for all skill levels. The resort also provides guided off-piste tours and guided freeride tours.
Cons
During peak season, the resort can get crowded. The lift lines can be long and the slopes can be busy. Also, the resort is quite expensive compared to other ski resorts.
Skiing in Dolomiti Superski Summary
Dolomiti Superski offers a unique skiing experience. With its vast terrain, high-quality services, and beautiful scenery, it's a must-visit destination for ski enthusiasts. However, be prepared for the crowds and the cost.
---
There are no products to list in this category.