Cortina d'Ampezzo
Exploring Cortina d'Ampezzo: Skiing Tours & Guides for Backcountry and Off-Piste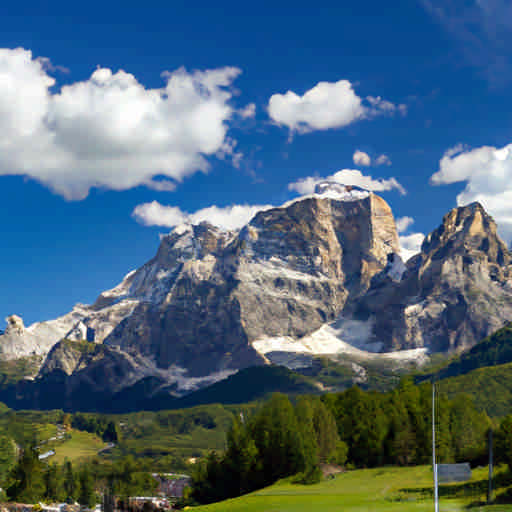 Italy: A Brief Introduction
Italy, a country in Europe, is known for its rich history, stunning landscapes, and delicious cuisine. It's a top destination for ski tours and winter sports.
Getting to Italy
Italy is accessible by air, land, and sea. Major airports are in Rome, Milan, and Venice. Train routes connect Italy with other European countries.
Staying in Italy
Visitors from many countries can enter Italy without a visa for up to 90 days. The currency is the Euro. Electricity sockets are type F, with a standard voltage of 230V. The official language is Italian. English is commonly spoken in tourist areas and by younger generations.
Getting To Cortina d'Ampezzo
Cortina d'Ampezzo is in the Veneto region of northern Italy. It's reachable by car, bus, or train. The nearest airports are in Venice and Treviso.
Exploring Cortina d'Ampezzo
Cortina d'Ampezzo is a haven for winter sports enthusiasts. It offers backcountry guides, off-piste guides, and freeride guides. It's also a popular destination for guided backcountry tours and guided off-piste tours.
Enjoying Winter Sports in Cortina d'Ampezzo
Winter sports in Cortina d'Ampezzo include skiing, snowboarding, and cross-country skiing. Cross-country guides are available for those new to the sport. Guided freeride tours are a great way to explore the area's off-piste terrain.
Skiing In Cortina d'Ampezzo, Italy
Located in the heart of the Dolomites, Cortina d'Ampezzo offers an unrivaled winter sports experience. Its diverse range of slopes and trails make it a top choice for both beginners and seasoned skiers.
Cortina d'Ampezzo Ski Lifts
Cortina d'Ampezzo boasts a total of 42 ski lifts. These include 27 chair lifts, 8 surface lifts, and 7 gondolas, providing skiers with easy access to the resort's extensive ski area.
Cortina d'Ampezzo Ski Pass
A ski pass in Cortina d'Ampezzo costs around $60 per day for adults. Compared to other European resorts like Chamonix ($65) and Zermatt ($80), and US resorts like Aspen ($160), it offers great value for money.
Cortina d'Ampezzo Opening Times
The resort opens at 8:30 am and closes at 4:30 pm, aligning with the average sunrise and sunset times during the winter season. This gives skiers plenty of daylight to enjoy the slopes.
Ski Lessons and Rental Options
Ski lessons start from $50 per hour, while ski rental costs around $30 per day. These prices are competitive when compared to other resorts such as Verbier and Vail.
Groomed Runs/Pistes
Cortina d'Ampezzo offers 115km of groomed runs. These include the black 'Vertigine Bianca', the red 'Canalone', and the blue 'Pista B'. There are also several green runs for beginners.
Off Piste, Back Country and Ski Touring
For those seeking adventure, Cortina d'Ampezzo offers a range of off-piste guides and backcountry guides. These guides can help you explore the resort's vast off-piste and backcountry areas.
Cortina d'Ampezzo Guided Tours
Guided tours are a great way to discover the hidden gems of Cortina d'Ampezzo. Options include guided backcountry tours and guided off-piste tours.
Cortina d'Ampezzo Ski Tours
For a more structured experience, consider a ski tour. These tours can take you across the resort's most scenic slopes and trails.
The Weather and Snow in Cortina d'Ampezzo
During the winter season, the average temperature in Cortina d'Ampezzo is around 28°F (-2°C). The best months for winter sports are January and February, when the resort receives the most snowfall.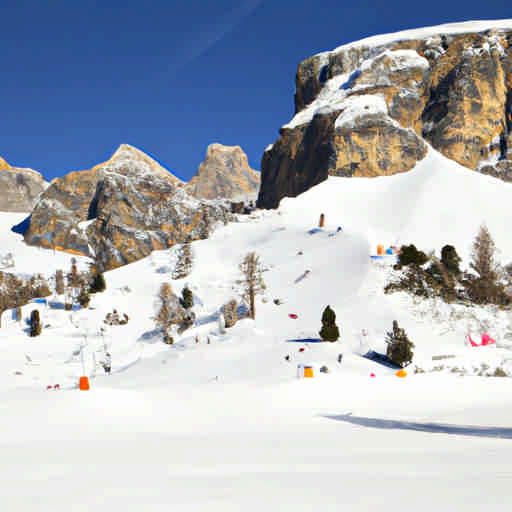 Apres Ski: A Taste of Italy
After a day on the slopes, unwind at the local bars and restaurants. Enjoy the lively atmosphere and authentic Italian cuisine.
Italy Food
Pizza: A classic, loved worldwide.
Pasta: Try the local versions, like bigoli or pizzoccheri.
Polenta: A northern staple, hearty and filling.
Tiramisu: A sweet treat to end your meal.
Italy Drinks
Prosecco: Sparkling wine from the Veneto region.
Aperol Spritz: A refreshing cocktail, perfect for apres ski.
Espresso: A strong coffee, the Italian way.
Grappa: A potent spirit, distilled from grape pomace.
The Pros and Cons of Ski Resort Cortina d'Ampezzo
Like any ski resort, Cortina d'Ampezzo has its pros and cons. Here's what you need to know.
Pros
Stunning scenery: Surrounded by the Dolomites, the views are breathtaking.
Varied slopes: From beginner to expert, there's something for everyone.
Excellent guides: The backcountry guides and off-piste guides are experienced and knowledgeable.
Cons
Pricey: As a popular resort, prices can be high.
Crowded: It can get busy, especially during peak season.
Limited nightlife: If you're looking for a party, this might not be the place.
Skiing in Cortina d'Ampezzo Summary
Cortina d'Ampezzo offers a unique skiing experience. With its stunning scenery, varied slopes, and excellent guides, it's a top choice for many skiers. However, be prepared for higher prices and potential crowds. Despite this, the charm of the resort and the quality of the skiing make it a destination worth considering.
---
There are no products to list in this category.