Gudauri
Gudauri Ski Guides: Backcountry, Off-Piste, Freeride Tours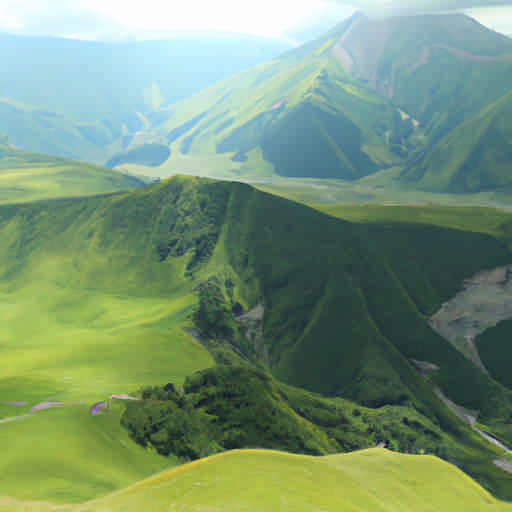 Georgia: A Brief Introduction
Georgia, a country in the Caucasus region, is a hidden gem for winter sports enthusiasts. It offers a variety of activities such as backcountry skiing, off-piste skiing, freeride skiing, and cross-country skiing.
Getting to Georgia
Georgia is accessible via direct flights from many European cities. Its main airport, Tbilisi International, is well-connected with public transport and taxis.
Staying in Georgia
Visitors from most countries can enter Georgia visa-free for up to a year. The local currency is the Georgian Lari (GEL). Electricity sockets are of type C and F, compatible with most European plugs. The official language is Georgian, but English is widely spoken in tourist areas and major cities.
Getting To Gudauri
Gudauri, the premier destination for backcountry snowboarding and freeride, is a 2-hour drive from Tbilisi. Regular buses and taxis are available. For the more adventurous, guided backcountry tours, guided off-piste tours, and guided freeride tours are offered.
Exploring Winter Sports in Gudauri
Gudauri is a paradise for winter sports lovers. It offers a range of activities such as ski tours, splitboarding, and snowshoeing. The area is known for its vast backcountry and off-piste terrain, making it a perfect destination for those seeking a unique skiing experience.
Skiing In Gudauri, Georgia
Experience the thrill of backcountry skiing and off-piste skiing in Gudauri, Georgia. This winter wonderland offers a variety of winter sports for all skill levels.
Gudauri Ski Lifts
Gudauri boasts a variety of ski lifts, including gondolas, chairlifts, and drag lifts. The resort has a total of 12 lifts, catering to both beginners and advanced skiers.
Gudauri Ski Pass
Compared to European and USA resorts, Gudauri offers affordable ski passes. Prices vary depending on the season and duration of the pass.
Gudauri Opening Times
The resort opens at sunrise and closes at sunset during the winter season. This gives skiers ample time to enjoy the slopes.
Ski Lessons and Rental Options
Gudauri offers ski lessons and rental options at competitive prices. Beginners can take advantage of lessons from experienced instructors.
Groomed Runs/Pistes
Gudauri has a variety of groomed runs/pistes. The resort boasts over 50km of runs, including black, red, green, and blue pistes.
Off Piste, Back Country and Ski Touring
For the more adventurous, Gudauri offers off-piste skiing, backcountry snowboarding, and ski touring. These activities allow you to explore the mountain's natural terrain.
Gudauri Guided Tours
Experience the thrill of guided backcountry tours and guided off-piste tours. These tours offer a unique skiing experience.
Gudauri Ski Tours
For those who prefer a more structured experience, Gudauri offers ski tours. These tours allow you to explore the resort's best runs.
The Weather and Snow in Gudauri
The average winter temperature in Gudauri is around -4°C (25°F). The best months for winter sports are December to March, when the resort receives the most snowfall.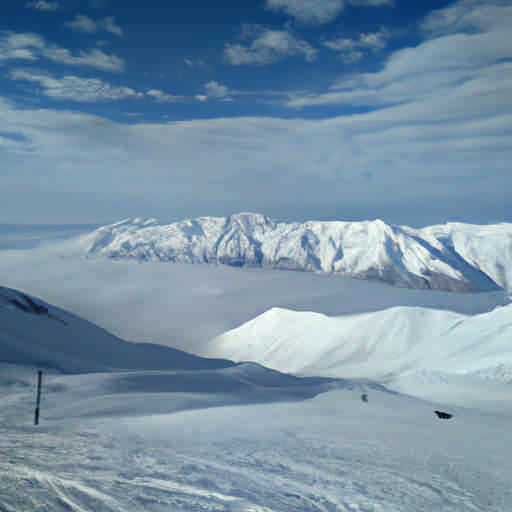 Après Ski: The Gudauri Experience
After a day of backcountry skiing or off-piste skiing, Gudauri offers a vibrant après ski scene. The bars and restaurants are lively and welcoming, serving a mix of international and local cuisine.
Georgian Cuisine: A Culinary Adventure
Georgia's food is as diverse as its landscape. Here are some must-try dishes:
Khachapuri: This cheese-filled bread is a national favorite.
Khinkali: These soup dumplings are a hearty and delicious meal.
Mtsvadi: This Georgian barbecue is a must for meat lovers.
Lobio: A savory bean dish often served with cornbread.
Georgian Drinks: Quench Your Thirst
From wines to soft drinks, Georgia has a drink for every palate. Here are some popular choices:
Chacha: Often referred to as Georgian vodka or brandy.
Tarkhuna: A refreshing soft drink made from tarragon.
Georgian Wine: Georgia is one of the oldest wine regions in the world.
Lagidze Water: A popular carbonated soft drink with a variety of flavors.
The Pros and Cons of Ski Resort Gudauri
Like any ski resort, Gudauri has its pros and cons. Here's a quick rundown:
Pros
Excellent for freeride skiing and backcountry snowboarding.
Offers guided backcountry tours and guided off-piste tours.
Modern infrastructure and facilities.
Cons
Can get crowded during peak season.
Limited options for beginner skiers.
Off-piste areas can be risky without a guide.
Skiing in Gudauri: A Summary
Gudauri offers a unique blend of thrilling winter sports like cross-country skiing and snowshoeing, vibrant après ski scene, and rich Georgian culture. Whether you're a seasoned skier or a beginner, Gudauri's slopes and ski tours promise an unforgettable experience.
---
There are no products to list in this category.