Saas-Fee
Saas-Fee Skiing: Backcountry, Off-Piste & Freeride Tours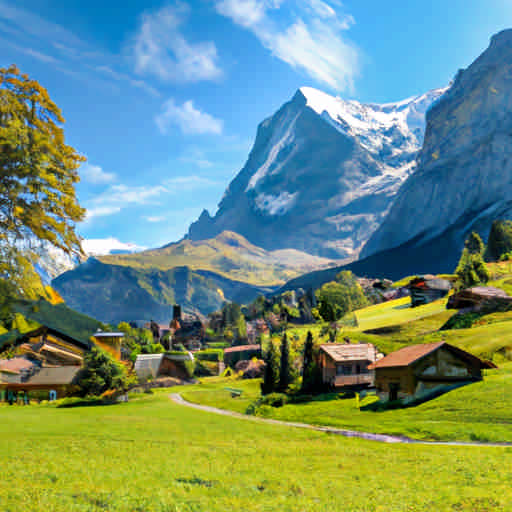 Switzerland: A Quick Overview
Switzerland, a gem in the heart of Europe, is known for its stunning landscapes, chocolate, and world-class winter sports.
Arriving in Switzerland
Switzerland's efficient transport system makes it easy to reach from anywhere in the world. Major airlines fly into cities like Zurich, Geneva, and Basel.
Staying in Switzerland: What You Need to Know
Visitors from many countries can enter Switzerland without a visa for stays up to 90 days. Check your country's requirements before travel.
The Swiss Franc (CHF) is the official currency. Credit cards are widely accepted, but it's good to have some cash on hand.
Switzerland uses type J electricity sockets. If your plugs are different, you'll need an adapter.
The country has four official languages: German, French, Italian, and Romansh. However, English is widely spoken, especially in tourist areas and cities.
Heading to Saas-Fee
Located in the Swiss Alps, Saas-Fee is a winter sports paradise. You can reach it by train or car from major Swiss cities. Once there, backcountry guides, off-piste guides, and freeride guides are available to help you explore the area.
Exploring Saas-Fee with Guides
Whether you're a seasoned skier or a beginner, guided backcountry tours, guided off-piste tours, and guided freeride tours offer a safe and exciting way to experience Saas-Fee. These tours are led by experienced guides who know the terrain and can tailor the experience to your skill level.
For a different pace, consider cross-country guides. They can introduce you to the tranquil beauty of the Swiss Alps at a slower pace.
Enjoying Saas-Fee
From skiing to snowboarding, ice climbing to winter hiking, Saas-Fee offers a range of winter sports. And after a day on the slopes, you can enjoy the town's cozy restaurants and vibrant nightlife.
Skiing In Saas-Fee, Switzerland
Experience the thrill of winter sports in the breathtaking Saas-Fee, Switzerland. Known for its world-class ski facilities, Saas-Fee offers a variety of skiing options for all levels of expertise.
Saas-Fee Ski Lifts
Saas-Fee boasts an impressive range of ski lifts, including 22 cable cars and lifts, and 3 conveyor belts specifically designed for beginners. This vast network of lifts ensures a seamless and efficient skiing experience.
Saas-Fee Ski Pass
Compared to other European and US resorts, Saas-Fee offers competitive ski pass prices. A day pass costs around $70, while a six-day pass is approximately $350. These prices are comparable to resorts in France and Italy, but significantly cheaper than those in the US.
Saas-Fee Opening Times
Saas-Fee operates from 8:30 am to 4:30 pm during the winter season, aligning perfectly with the sunrise and sunset times. This allows skiers to make the most of the daylight hours.
Ski Lessons and Rental Options
Saas-Fee offers a variety of ski lessons and rental options. Prices for ski lessons start at around $60 for a two-hour group lesson, while ski rental starts at $30 per day. These prices are competitive with other ski resorts in Europe.
Groomed Runs/Pistes
Saas-Fee offers a total of 100km of groomed runs, including a variety of black, red, green, and blue pistes. The resort is known for its long, sweeping runs, such as the 14km long Feegletscher run.
Off Piste, Back Country and Ski Touring
For the more adventurous, Saas-Fee offers off-piste guides and backcountry guides for off-piste, backcountry, and ski touring. These guided tours provide a safe and exciting way to explore the mountain's untouched snow.
Saas-Fee Guided Tours
Guided tours in Saas-Fee are a great way to explore the mountain's off-piste and backcountry areas. These tours are led by experienced guides who know the mountain inside out.
Saas-Fee Ski Tours
Ski tours in Saas-Fee are a popular option for those looking to explore the mountain's off-piste areas. These tours offer a unique and exhilarating skiing experience.
The Weather and Snow in Saas-Fee
The average temperature during the winter season in Saas-Fee is around -4°C (25°F). The best months for winter sports are typically December to March, when the resort receives the most snowfall.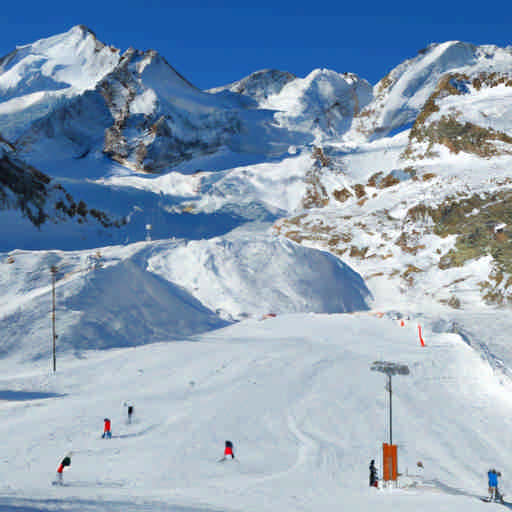 Apres Ski: Unwind in Saas-Fee
After a day of skiing, unwind at Saas-Fee's cozy bars and restaurants. Whether you're a fan of backcountry guides or off-piste guides, you'll find a place to relax and share your adventures.
Switzerland's Culinary Delights
Switzerland's cuisine is as diverse as its landscapes. Here are some must-try local foods:
Raclette: Melted cheese served with potatoes and pickles.
Rösti: A crispy potato pancake.
Zürcher Geschnetzeltes: Creamy veal dish from Zurich.
Fondue: A classic Swiss cheese dish.
Swiss Drinks to Savor
Switzerland is also known for its drinks. Don't miss out on these local favorites:
Schweizer Weine: Swiss wines, particularly from the Valais region.
Kirsch: Cherry brandy, a Swiss specialty.
Rivella: A soft drink made from milk whey.
The Pros and Cons of Ski Resort Saas-Fee
Like any ski resort, Saas-Fee has its strengths and weaknesses.
Pros
Saas-Fee offers guided backcountry tours and guided off-piste tours that cater to all skill levels. The resort is known for its reliable snow conditions and breathtaking Alpine views.
Cons
On the downside, Saas-Fee can be quite crowded during peak season. The resort is also more expensive compared to other Swiss ski resorts.
Skiing in Saas-Fee: A Summary
Saas-Fee offers a unique skiing experience with its diverse terrain, professional guides, and vibrant après ski scene. Despite some drawbacks, it remains a top choice for both novice and experienced skiers.
---
There are no products to list in this category.