Grindelwald
Grindelwald Skiing: Backcountry, Off-Piste & Freeride Tours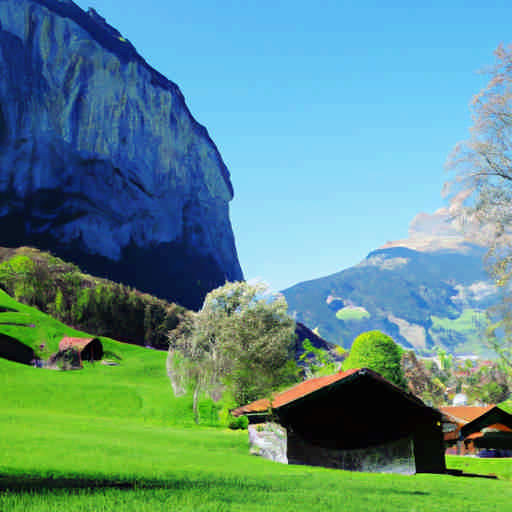 Switzerland: A Brief Introduction
Switzerland, a land of snowy peaks and lush valleys, is a haven for winter sports enthusiasts. Its well-groomed slopes and vast backcountry terrain make it a paradise for skiers and snowboarders alike.
Getting to Switzerland
Switzerland is well-connected by air, with major airports in Zurich, Geneva, and Basel. Trains from neighboring countries offer scenic routes into the heart of the Swiss Alps.
Staying in Switzerland
Visitors from most countries can stay in Switzerland for up to 90 days without a visa. The local currency is the Swiss Franc (CHF). Electricity sockets are type J, so you may need an adapter. The official languages are German, French, Italian, and Romansh, but English is widely spoken, especially in tourist areas.
Getting To Grindelwald
Grindelwald, a charming village in the Bernese Oberland, is easily accessible by train from both Zurich and Geneva. The journey offers breathtaking views of the Swiss countryside.
Experience Backcountry Guides in Grindelwald
Grindelwald's backcountry guides are experts in navigating the area's vast off-piste terrain. They can lead you on unforgettable guided backcountry tours, showing you the best spots for powder and helping you improve your technique.
Off-Piste and Freeride Guides
For those seeking a thrill, off-piste guides and freeride guides can take you to areas of Grindelwald that are off the beaten track. These guided off-piste tours and guided freeride tours offer the chance to carve your own path through untouched snow.
Cross-Country Skiing in Grindelwald
Grindelwald also offers excellent opportunities for cross-country skiing. Cross-country guides can help you explore the region's extensive network of trails, providing an alternative way to experience the stunning alpine scenery.
Skiing In Grindelwald, Switzerland
Grindelwald, a Swiss village nestled in the Alps, is a winter sports paradise. With a variety of skiing options, it's a destination for both beginners and seasoned skiers.
Grindelwald Ski Lifts
Grindelwald boasts a variety of ski lifts. There are 20 cable cars and lifts, including 10 gondolas, 6 chairlifts, and 4 surface lifts. These lifts cater to skiers of all levels, ensuring a smooth ride to the top of the slopes.
Grindelwald Ski Pass
Grindelwald offers competitive ski pass prices. Compared to other European and USA resorts, Grindelwald's ski pass is affordable. For instance, a day pass costs around $70, while a six-day pass is priced at $350.
Grindelwald Opening Times
The resort operates from 8:30 am to 4:30 pm during the winter season. These times align with the sunrise and sunset, ensuring skiers can make the most of the daylight hours.
Ski Lessons and Rental Options
Grindelwald offers a range of ski lessons and rental options. Prices are competitive with other resorts. A beginner's lesson starts at $50, while ski rental for a day costs around $30.
Groomed Runs/Pistes
Grindelwald offers a variety of groomed runs. There are 213 kilometers of pistes, including black, red, green, and blue runs. Some popular runs include the Eiger Run and the Lauberhorn Run.
Off Piste, Back Country and Ski Touring
For the adventurous, Grindelwald offers backcountry guides and off-piste guides. These guides lead skiers through untouched snow and stunning alpine scenery.
Grindelwald Guided Tours
Grindelwald offers a variety of guided tours. These include guided backcountry tours and guided off-piste tours. These tours offer a unique skiing experience, taking skiers off the beaten path.
Grindelwald Ski Tours
Grindelwald also offers ski tours. These tours take skiers through some of the most scenic parts of the resort, offering a unique skiing experience.
The Weather and Snow in Grindelwald
Grindelwald's winter season is characterized by cold temperatures and plentiful snow. The average temperature during the winter season is -5 degrees Celsius (23 degrees Fahrenheit). The best months for winter sports are January and February, when the snowfall is at its peak.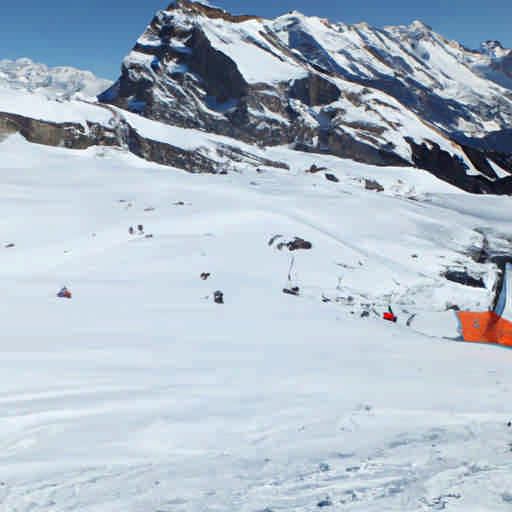 Après Ski: Bars and Restaurants
After a day on the slopes, unwind at Grindelwald's vibrant après ski scene. The village boasts a range of bars and restaurants, offering the perfect end to a day of backcountry guides or off-piste guides.
Swiss Delights: Popular Local Foods
Experience Swiss cuisine at its finest in Grindelwald. Here are some must-try dishes:
Raclette: Melted cheese served with potatoes and pickles.
Rösti: A crispy potato dish.
Fondue: A classic Swiss cheese dish.
Zürcher Geschnetzeltes: Creamy sliced veal.
Swiss Sips: Popular Local Drinks
Quench your thirst with these popular Swiss drinks:
Schweizer Bier: Swiss beer.
Fendant: A white wine from the Valais region.
Kirsch: Cherry brandy.
Ovomaltine: A chocolate malt drink.
The Pros and Cons of Ski Resort Grindelwald
Like any destination, Grindelwald has its pros and cons.
Pros
Grindelwald offers stunning views, varied ski runs, and guided freeride tours. It's a great choice for families and beginners, with plenty of gentle slopes and ski schools.
Cons
On the downside, Grindelwald can be crowded during peak season. The resort is also on the pricier side, with high costs for lift tickets and accommodation.
Skiing in Grindelwald: A Summary
Grindelwald offers a unique ski experience with its breathtaking views, varied terrain, and vibrant après ski scene. Whether you're looking for guided backcountry tours or simply want to enjoy the Swiss cuisine, Grindelwald has something for everyone.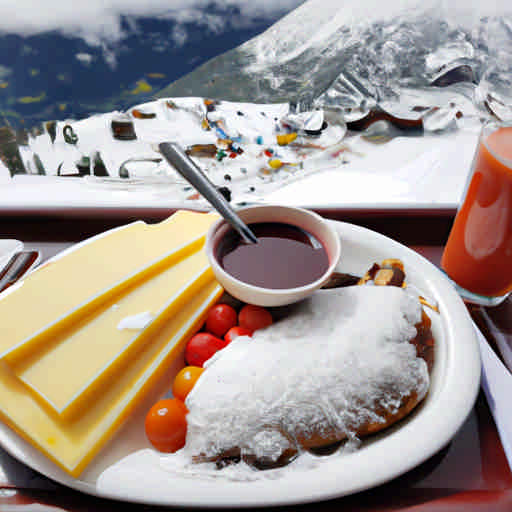 ---
There are no products to list in this category.