Sestriere
Explore Sestriere, Italy: Backcountry Skiing & Guided Tours with Expert Off-Piste Guides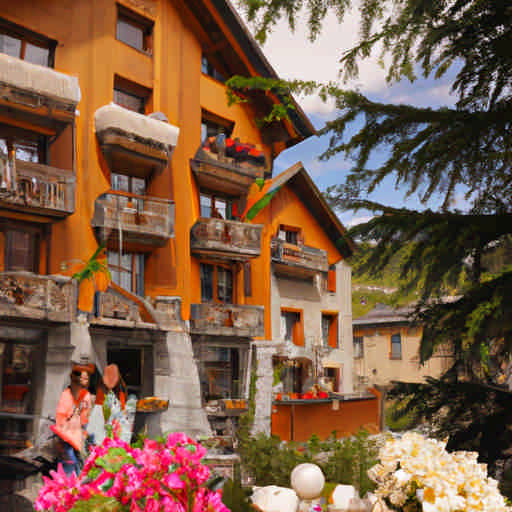 Italy: A Brief Introduction
Italy is a country known for its rich culture, delicious cuisine, and beautiful landscapes. It's also a popular destination for winter sports, particularly skiing.
Getting to Italy
Italy is accessible via numerous international airports. Direct flights are available from many major cities worldwide.
Staying in Italy
Visa requirements: For most tourists, a Schengen visa is required.
Currency: The official currency is the Euro (€).
Electricity sockets: Italy uses type F and L sockets. You may need an adapter.
Language: The official language is Italian. English is not widely spoken outside of major cities and tourist areas.
Getting To Sestriere
Sestriere is located in the northwest of Italy. It's accessible by car, bus, or train from Turin. You can also hire backcountry guides or off-piste guides for a more adventurous journey.
Must-have Requirements for Skiing in Sestriere
Proper ski equipment: Skis, boots, and poles are essential. Helmets are highly recommended.
Ski pass: You'll need a ski pass to access the slopes. These can be purchased on-site or online in advance.
Guided tours: For a unique experience, consider booking guided backcountry tours or guided off-piste tours. These tours are led by experienced guides and offer a chance to explore areas of the mountain that are off the beaten path.
Skiing In Sestriere, Italy
Located in the heart of the Italian Alps, Sestriere offers a wide range of winter sports. From skiing to snowboarding, there's something for everyone.
Sestriere Ski Lifts
Sestriere has a variety of ski lifts, including chairlifts, gondolas, and T-bars. There are over 20 lifts in total, ensuring a quick and efficient way to reach the slopes.
Sestriere Ski Pass
Compared to other European and American resorts, Sestriere offers competitive ski pass prices. The cost varies depending on the season and the duration of the pass.
Sestriere Opening Times
Sestriere's opening times align with the sunrise and sunset during the winter season. The resort typically opens at 8:30 AM and closes at 4:30 PM, allowing for a full day of skiing.
Ski Lessons and Rental Options
Sestriere offers a range of ski lessons and rental options. Prices are comparable to other ski resorts, with discounts available for multi-day rentals and lessons.
Groomed Runs/Pistes
Sestriere boasts a variety of groomed runs, catering to all skill levels. There are green, blue, red, and black runs, with a total of over 400 kilometers of pistes.
Off Piste, Back Country and Ski Touring
For the more adventurous, Sestriere offers off-piste, backcountry, and ski touring opportunities. Backcountry guides and off-piste guides are available to ensure a safe and enjoyable experience.
Sestriere Guided Tours
Guided tours are a great way to explore Sestriere's stunning alpine scenery. These tours can be tailored to suit all abilities and preferences.
Sestriere Ski Tours
Ski tours are a popular choice for those looking to explore the resort's extensive ski area. These tours are led by experienced guides and include off-piste and backcountry options.
The Weather and Snow in Sestriere
Sestriere's winter season typically sees average temperatures of around -4°C (25°F). The best months for winter sports are December through March, when the resort receives the most snowfall.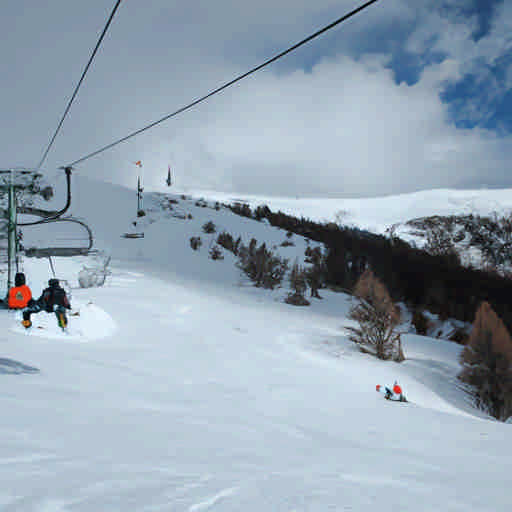 Après Ski: The Sestriere Experience
After a day of ski tours or guided backcountry tours, unwind at Sestriere's bars and restaurants. Enjoy the warm, cozy atmosphere and local flavors.
Italy Food: Sestriere's Favorites
Pizza Margherita: Simple, classic, delicious.
Pasta Carbonara: Creamy and comforting.
Ossobuco: A hearty meat dish.
Tiramisu: A sweet end to any meal.
Italy Drinks: Sip Like a Local
Espresso: Italy's favorite pick-me-up.
Prosecco: Sparkling wine for a celebration.
Negroni: A bitter cocktail with a kick.
Limoncello: A sweet, lemony digestif.
The Pros and Cons of Ski Resort Sestriere
Pros
Sestriere offers varied slopes for all skill levels. It has reliable snowfall and stunning views. It's also home to professional off-piste guides and freeride guides.
Cons
The resort can be crowded during peak season. It's also more expensive than other Italian ski resorts. Some find the nightlife lacking.
Skiing in Sestriere Summary
Sestriere offers a top-notch skiing experience. With diverse slopes, professional guides, and a charming town, it's a must-visit for any ski enthusiast.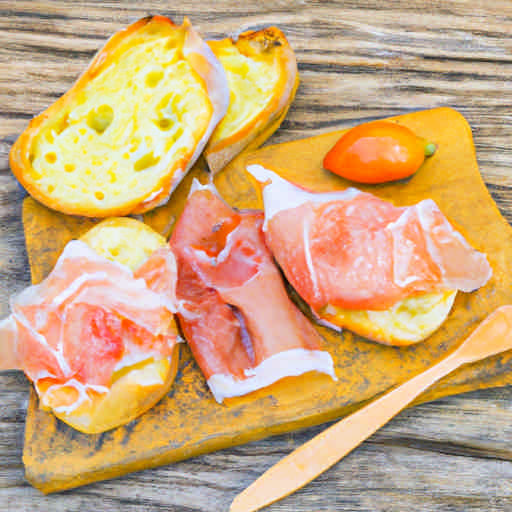 ---
There are no products to list in this category.